Welcome to Ms. Rampley's 6th Grade Math Class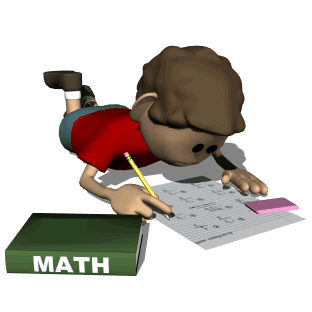 Parents, I have discovered a great new website for practicing math skills. It is www.braingenie.com. I have registered every student with a login, which in most cases is their first name and last initial. Some students needed more letters from their last name to create a unique login. The password is cms2014. I have created goals for each student to work on at home. Considering the amount of snow days we are seeing this year, I hope this will help keep their skills sharp. Check it out. If your child is not able to login, please send me an email. I will correct the problem. I will also be adding new goals as we start reviewing for an end of grade test.
Our Student Council members have started a can top drive to benefit Ronald McDonald House, a very worthy charity that provides housing for families with sick children at area children's hospitals.
Help us to win the competition among 6th grade homerooms by sending in your can tops.
Thank you to some who have already sent in can tops.
Our kids will win an ice cream sundae party!
Our classroom is in need of pencils and Kleenex. Thank you in advance if you can help us with those two items.
If your child is having difficulty, math tutoring is offered on Tuesdays after school. Please let me know if your child will be staying.
Pick up in the bus lot at 3:00.
If you have any questions or comments, please email me.