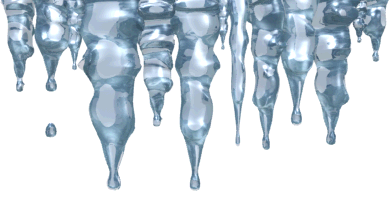 Welcome to Mrs. Bailey's Class
I hope everyone is staying warm! During the winter weather, make sure you are listening to the news for school closings/delays. We will be making up our first snow day on Monday, February 18th, which was previously a teacher work day.

Just a little update--coming soon you will see a permission slip for a Reynolda House field trip. We will be visiting with them on three different days in February. Also, remember that beginning this year, we no longer will have a Valentine's party.
*A Few Reminders*
*Please remember to look at your child's homework assignment sheet each night. Many times our spelling assignments are the same, but not always, especially if I feel that there are other practice activities that may better benefit certain students.
*Also, please remember to help your student study their spelling words in addition to completing the homework each night.
*Please remember to sign your child's take-home reader each night and to listen to your child read.
*Please remember to sign and return your child's "Weekly Update each week. I usually send these on Monday for the previous week.
Please remember to check the calendar, as I will try to keep it updated as best I can. Also be sure to check my documents page for the letter I sent home regarding specials and the 12 day rotation. Please remember to check parent assist regularly to stay up to date on your student's grades, and as always, contact me at school or by email if you have concerns or questions. Please come to visit any time! We are in room 306 in the new building.

Subject: 4th and 5th grade
Some pictures are from SchoolWires, some from AnimationFactory.com and are used with permission or licenses. All student photos have parent permission.