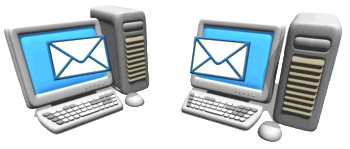 Kaye Patterson, Business Education Teacher
Computer Skills and Applications, Part I
This course is designed to provide hands-on instuction in basic keyboarding skills, computer concepts, and software applications.
Computer Skills and Applications, Part II

(The prerequisite for this class is Keyboarding)
This course is designed to teach basic computer concepts and skills in order to be successful with technology in everyday life. Topics covered include Computer Basics, Internet and the World Wide Web, Productivity Programs (software fundamentals), Computer Security and Privacy, and Digital Lifestyles. The software applications include word processing, desktop publishing, presentation software, spreadsheets, and databases.
Exploring Business, Marketing, and Entrepreneurship
This course is designed to explore the nature of business in an international economy and to study related careers in fields such as entrepreneurship, financial services, information technology, marketing, office systems technology, public relations and promotion, and travel and tourism. Emphasis is on using the computer while studying applications in these careers along with problem solving and thinking skills. This course contributes to the development of a career development plan. English language arts, mathematics, and social studies are reinforced. Work-based learning strategies appropriate for this course include service learning and job shadowing. Apprenticeship and cooperative education are not available for this course. Future Business Leaders of America (FBLA) competitive events, community service, and leadership activities provide the opportunity to apply essential standards and workplace readiness skills through authentic experiences.
Contact information
MMS School phone: 922-1730